Astor Perfect Stay Gel Top Coat
Lakier utrwalający do paznokci 12ml 001 Top Coat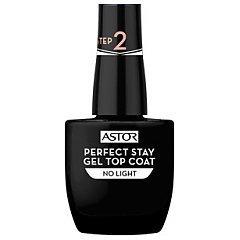 Cena Dolce.pl 20 zł
Dostępny. Wysyłka w ciągu 1 - 2 dni roboczych *
Astor Perfect Stay Top Coat - to drugi krok wyjątkowej formuły zaprezentowanej przez firmę Astor. Lakier pozwala wydobyć połysk paznokci w szerokiej palecie modnych odcieni Astor Perfect Stay Gel Color. Lakier transparentny należy stosować jako warstwę zabezpieczjącą kolor.
Paleta kolorów
Termin wysyłki liczony jest od chwili potwierdzenia zamówienia w przypadku zamówień pobraniowych. W przypadku zamówień opłacanych przelewem lub kartą, termin realizacji liczony jest od zaksięgowania wpłaty. W wyjątkowych sytuacjach czas realizacji może ulec wydłużeniu.
Napisz pierwszą opinię!
Wygraj bon Dolce.pl o wartości 100 zł!

Co miesiąc losowanie kolejnej nagrody. Zapoznaj się z warunkami!

Baw się i pisz, co myślisz!

Opinie pomagają konsumentom, ułatwiając wybór dobrego produktu. Ważne są też opinie krytyczne, bo dzięki którym unikniemy kupna bubla.
Firma NANOSOFT nie odpowiada za treści wprowadzane przez użytkowników witryny Dolce.pl.
Firma NANOSOFT zastrzega sobie prawo do niepublikowania treści wprowadzanych przez użytkowników wg własnych kryteriów.
Sprawdź datę produkcji
Jak znaleźć numer serii na produktach Astor?
Kosmetyki produkowane lub dystrybuowane przez Procter&Gamble:
Numery serii 4 do 10 cyfr (np. 2065, 7275), zwykle są nadrukowane lub tłoczone na spodzie opakowania.
Nie należy wpisywać REF NO (np. 82405546), jest to numer katalogowy.
Zapytaj sprzedawcę o produkt